These are links from our Scoop It page between March 18th and March 31st:
How to feed the world in 2050: actions in a changing climate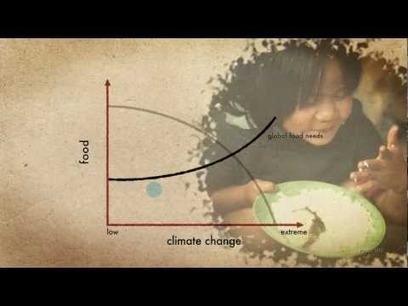 This short video visually show how our future actions, including changes in diet, reductions of food waste, and optimization of food yields through research, can increase the "safe space" for food production.
Also see the accompanying report that was released this month: "Achieving Food Security in a Changing Climate" http://ccafs.cgiar.org/commission/reports/


Gene behind van Gogh's sunflowers pinpointed


A team of plant biologists has identified the gene responsible for the 'double-flower' mutation immortalized by Vincent van Gogh in his iconic Sunflowers series.


Why Ireland needs to test GM potatoes

A major new European Union study is set to examine the effects of growing genetically modified, blight-resistant potato plants on biodiversity and the environment in agricultural ecosystems. It will also see the first GM crops being grown in Ireland since the late 1990s.


Plant DNA speaks English, identifies new species

The important changes to the way scientists name new plants that took effect on 1 January 2012 included the fall of the so-called Latin requirement – a stipulation that descriptions or diagnoses of new species had to be in Latin. In an article in the open access journal PhytoKeys, botanists Natalia Filipowicz (Medical University of Gdańsk), Michael Nee (New York Botanical Garden), and Susanne Renner (University of Munich), now provide the first English-language diagnosis of a new species that relies exclusively on DNA data.
Description and molecular diagnosis of a new species of Brunfelsia (Solanaceae) from the Bolivian and Argentinean Andes. PhytoKeys 10: 83–94, doi: 10.3897/phytokeys.10.2558 http://www.pensoft.net/journals/phytokeys/article/2558/description-and-molecular-diagnosis-of-a-new-species-of-brunfelsia-solanaceae-from-the-bolivian-and-argentinean-andes


Temperature Sensitive Genes Tell Flowers to Open : Discovery News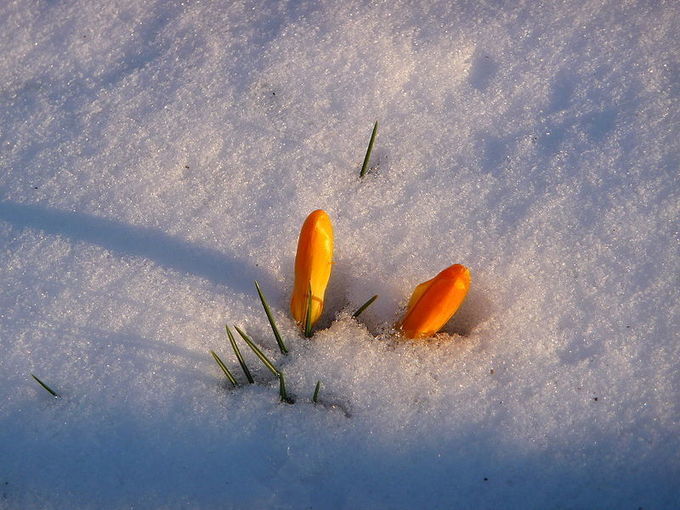 Biologists have found a genetically regulated chemical pathway that influences plants response to temperature.
On Sunday, Cornell University's corpse flower (Amorphophallus titanum), a gigantic Sumatran plant that reeks of death, bloomed. It was one of only 140 such plants to bloom in cultivation in recorded history.


Noise disrupts growth of plants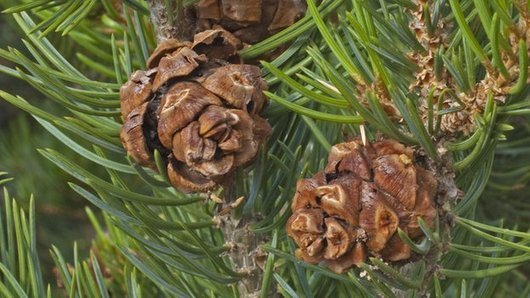 Researchers have found that industrial noise disrupted the behaviour of animals that pollinate plants and disperse seeds. Noise could be slowly transforming our landscape, especially by changing the dispersal of slow-growing trees.
The study is published in the Royal Society Proceedings B: http://rspb.royalsocietypublishing.org/content/early/2012/03/15/rspb.2012.0230
The New Phytologist Tansley Medal is awarded annually in recognition of an outstanding contribution to research in plant science by an individual in the early stages of their career. The winner will receive a prize of £2000 (GBP) and will author a Minireview that will be published in New Phytologist, accompanied by a comment from the Editor-in-Chief and Tansley reviews Editor.
Applications for 2012 should be received by 15 April.


Retrotransposons Control Fruit-Specific, Cold-Dependent Accumulation of Anthocyanins in Blood Oranges
Traditionally, Sicilian blood oranges (Citrus sinensis) have been associated with cardiovascular health, and consumption has been shown to prevent obesity in mice fed a high-fat diet. Despite increasing consumer interest in these health-promoting attributes, production of blood oranges remains unreliable due largely to a dependency on cold for full color formation. We show that Sicilian blood orange arose by insertion of a Copia-like retrotransposon adjacent to a gene encoding Ruby, a MYB transcriptional activator of anthocyanin production.


101 ways to try to grow Arabidopsis


Very thorough summary of best practices for growing Arabidopsis. What size pots? What temperature? How much light? With photos and references. Good resource for student researchers!
Don't forget to share this one with them too:
The top 10 ways to kill Arabidopsis, by Sean May at NASC.
(http://arabidopsis.info/information/kill.pdf)