These are links from our Scoop It page between July 25th and August 4th:
Urban Agriculture: Overcoming the Legacy of a City's Past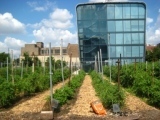 When most people think about cities, heavy industry, crowded housing and vacant lots are some of the images that can come to mind. Lush vegetable fields and orchards are rarely part of the picture.


Warwick Systems Biology at SEB 2012 « « Weeding the GemsWeeding the Gems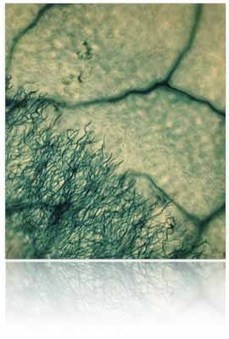 Katherine Denby reviews the University of Warwick Systems Biology presentations at the 2012 SEB conference.


Mangrove CO2 storage 'economic'


Protecting mangroves to lock carbon away in trees may be an economic way to curb climate change, research suggests.


Olympians of the botanical world


Taking a look at some of the plants that push the boundaries in the botanical world.


Suburbs and sustainability: Unlocking the greyfields to inhibit urban sprawl from Peter Newton


In the face of sustained population growth, our big cities continue to sprawl into the greenfields, despite the now well recognised problems associated with higher infrastructure costs, lack of amenity, car dependency, poor job access, diminished agriculture and open space.
A model for directing population and investment inwards – to inner city brownfield precincts – was established over 20 years ago thanks to the federal government's Better Cities program. Of itself, however, brownfield redevelopment will fail to deliver the net additions of infill housing required.
The solution lies in the greyfields – those ageing but occupied tracts of inner and middle ring suburbia that are physically, technologically and environmentally failing and which represent under-capitalised assets in The Conversation, Research Professor in Sustainable Urbanism at Swinburne University of Technology Peter Newton states that the solution to the problem of urban sprawl in Australia lies in inner and middle greyfields suburbs.
Announcements by both NSW and Victorian governments in recent weeks that they would continue to encourage the development of new housing on the fringes of Sydney and Melbourne revealed that urban planning in Australia is yet to find a solution for unlocking the potential for housing redevelopment in the middle suburbs of the nation's largest and fastest growing cities.
Targets of more than 60 per cent and 50 per cent of infill housing for each city respectively, established in recent metro strategic plans, are not being achieved."
from http://WWW.greencareers.net.au and
http://theconversation.edu.au/unlocking-the-greyfields-to-inhibit-urban-sprawl-7748

The Ghost Forest Art Project arrived at the National Botanic Garden of Wales today.
"Ghost Forest is an original and ambitious art installation by Angela Palmer which visually expresses the connection between deforestation and climate change."


PLoS ONE: Weed Risk Assessment for Aquatic Plants: Modification of a New Zealand System for the United States

PLoS ONE: an inclusive, peer-reviewed, open-access resource from the PUBLIC LIBRARY OF SCIENCE. Reports of well-performed scientific studies from all disciplines freely available to the whole world.


Plantwise knowledge bank of crop pests & diseases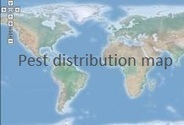 release of the Plantwise Knowledge Bank, the open-access information resource from CABI covering crop pests and diseases.
Plantwise is a global programme to improve food security, alleviate poverty and improve livelihoods. Plantwise helps developing countries establish a network of plant clinics run by CABI trained 'plant doctors', where farmers can bring crops afflicted by pests or disease.
With diagnostic tools, treatment advice and pest distribution information, the Knowledge Bank was designed to support those involved in plant health in developing countries, especially plant doctors. However, as this information is of value to a wide range of users we also invite all working in plant health across the world to access the resource.
The Knowledge Bank contains a range of features, all of which can be filtered by country, including:
· Interactive pest and disease distribution maps
· Thousands of fact sheets and data sheets on plants and their pests
· Diagnostic tools
· New pest alerts
· The latest news on plant health from around the world
The Knowledge Bank is central to the Plantwise programme, providing truly global information support. From university academics, to smallholder farmers, the knowledge provided will benefit the entire plant health community.


Fossils hint at first grasslands


Early rodents add evidence for Earth's first grasslands
By Nick Crumpton BBC News
One of the recently discovered fossil rodents hinted at a grassland ecosystem. The finds add weight to the suggestion that grasslands appeared in South America 15 million years before anywhere else on Earth, after a period of global cooling.
The structure of the animals' cheek teeth have been interpreted as being adapted to a diet of plants found in open, dry environments.
The work appears in American Museum Novitates.


Essays on the future for developmental biology


The nominees of the first essay competition run by Development and the Node!
Joanna Asprer – "An Excitingly Predictable 'Omic Future"
and
Máté Varga – "There'll be dragons? – The coming era of artificially altered development"