These are links from our Scoop It page between September 21st and January 21st:
Wrong species of Maple leaf on new Canadian bank notes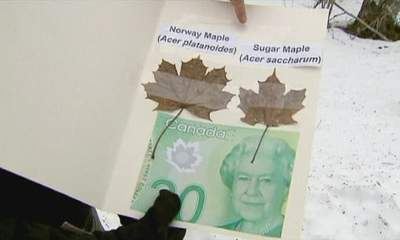 The Bank of Canada blundered by using a Norwegian maple leaf instead of the country's native variety on its new banknotes, plant experts have claimed.
Atlantic Canada Conservation Data Centre botanist Sean Blaney highlighted the difference between the leaf on new \$20, \$50 and \$100 notes and the North American sugar maple.
He said: "It's really hard to deny the image is of a Norway maple."
He said the Norway maple has more lobes – or sections – has a more pointed outline than the sugar maple and the lobe that rises in the centre is shorter than the sugar maple's.


Creative Commons licenses and the non-commercial condition: Implications for the re-use of biodiversity information – Pensoft



The Creative Commons (CC) licenses are a suite of copyright-based licenses defining terms for the distribution and re-use of creative works … Although many people identify "non-commercial" with "non-profit", detailed analysis reveals that significant differences exist and that the license may impose some unexpected re-use limitations on works thus licensed. After providing background information on the concepts of Creative Commons licenses in general, this contribution focuses on the NC condition,


Let's Talk About Soil – English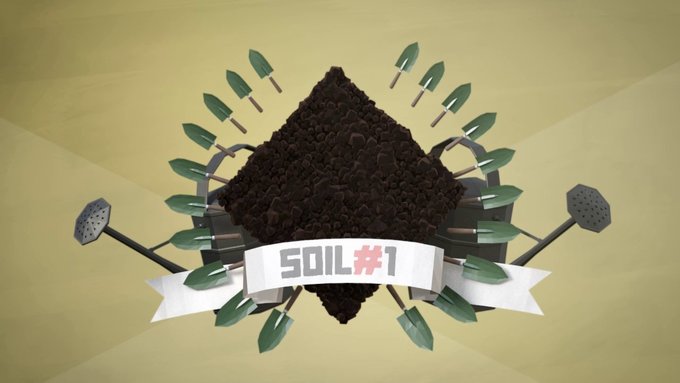 This animated film tells the reality of soil resources around the world, covering the issues of degradation, urbanization, land grabbing and overexploitation; the…


Wild things: Plants on television in the UK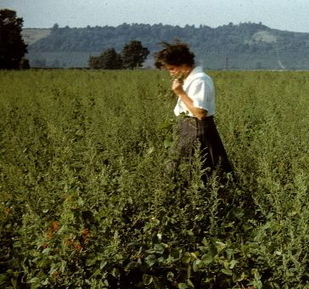 We've just received the following little plug from Trevor Dines…

Just to let you know that Wild Things, the new Channel 4 series that I've been involved with, will begin at 8.30pm on Monday 21st Jan. This new six-part series opens up a completely different view on the world around us, revealing how plants offer an understanding of changing British wildlife. Using maps to show which species have come and gone over the last 50 years, each episode explores a different part of Britain and tells the stories and the science behind the changes.
With help from Plantlife, the Botanical Society of the British Isles, the British Lichen Society and the British Bryological Society, as well as Bangor University and Treborth Botanic Garden, Wild Things aims to introduce maps and change to a whole new audience in an accessible and slightly quirky way. A book, The Wild Things Guide to the Changing Plants of the British Isles: Guide to the Changing Plants of the British Isles, complete with maps, illustrations and more background information, has also been written to accompany the series.
The Botanical Society of the British Isles is the leading organisation for identification of British and Irish plants.


Peak Farmland: The End of Agricultural Expansion? | Landscapes for People, Food, and Nature Blog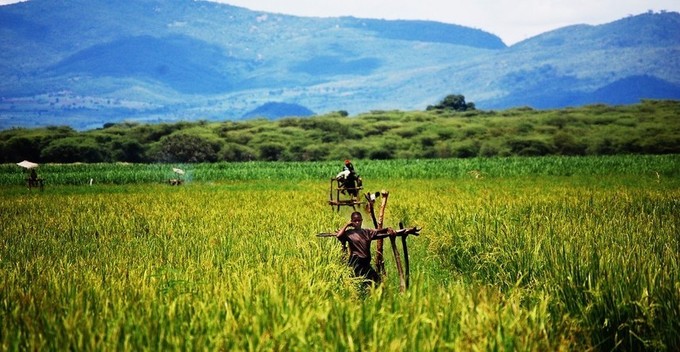 Annals of Botany: Plant Science Research's insight:
"We've heard of the imminent peak oil, peak water, and in some circles even peak soil. Now researchers at the Rockefeller University in New York say that we may have reached peak farmland. This is not to say that the planet no longer has arable land to spare, but rather that agricultural production has reached a point at which no new land is needed to grow adequate food. Arecent study by Ausubel, Wernick, and Waggoner cites increased yield per hectare in countries like India and China as reining in agricultural land expansion."


Welcome to 2013, the International Year of Quinoa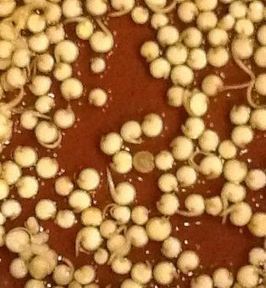 Can we call quinoa a grain? Why do people care? Where did all these geese feet come from, and what does Ban Ki-moon have to do with it? On long winter runs, Katherine's mind wanders over such que…


Aegle marmelos or Bael – a monotypic genus in Rutaceae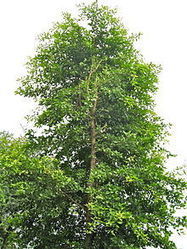 Annals of Botany: Plant Science Research's insight:
I've been learning about a species I had not come across before in the Rutaceae (Citrus family). Wikipedia makes it sound interesting both botanically and culturally. I'll look out for it, but be careful with the 'Hazards' noted of the hard-shelled heavy fruit falling onto you!
Here is our attempt to encourage people to get people interested in keeping an eye for interesting species on their local patches whilst also improving identification skills. The general premise is…


A garden in winter : worthy or worthless ?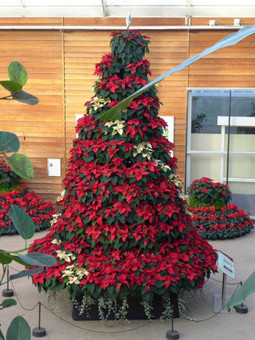 Winter has come. Plants die, days are short and gloomy, everyone is supposed to hide under blankets watching some old movie on TV. Many gardens close : after all, who would like to brave the cold t…


Annual research report: AATF-African Agricultural Technology Foundation



The new Annual report for AATF has just been publisehd. Highlights of the cross-Africa research that it enables include:
Uganda prepares to deploy seed to control Striga infestation in maize
Burkina Faso undertakes confined field trials for Maruca-resistant cowpea
Development of Kenyan banana varieties with resistance to bacterial wilt begins as promising trial results are reported in Uganda
Conventional drought-tolerant maize varieties submitted for national performance trials
Uganda approves testing of rice in confined field trials
Aflatoxin control technology tested in Kenya


Bianca Jagger: life depends on a thin layer of soil – Telegraph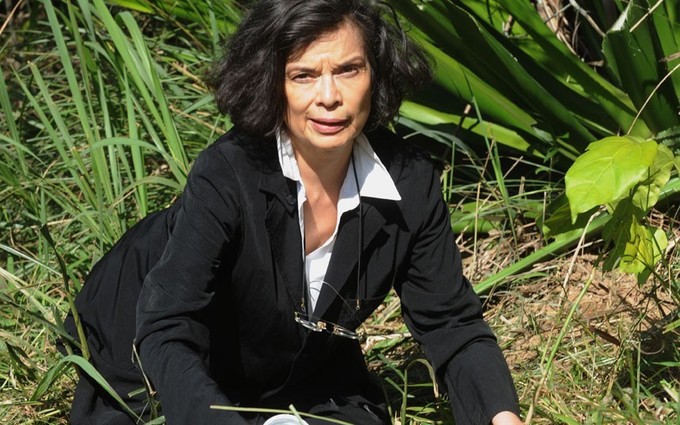 As her ex-husband's band goes on tour again, she is heading a drive to restore vegetation to the world's degraded lands…
environmentalists have long campaigned over the pollution of the earth's air and water, its changing climate and its disappearing wildlife, they have remained pretty silent about the state of its soil. Yet all terrestrial life depends on a thin layer of earth, normally just six to 10 inches thick, for survival – and the world loses at least 30 billion tons of it a year, mostly from the drylands that provide nearly half of the world's food.


The history of gene discovery in banana – Rodomiro Ortiz on AgBioDiver blog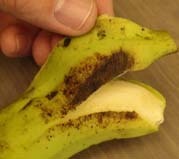 Attentive readers may well remember a Nibble from a couple of months back announcing the "Discovery of genes for resistance to black Sigatoka in bananas".
Rodomiro Ortiz writes on Host plant resistance genes for black Sigatoka in banana and plantain: two decades of research on the genetics and inheritance of host plant resistance to black Sigatoka in Musa. Black Sigatoka (or black leaf streak) is a major global constraint for growing one of our favorite fruits: banana and plantain (Musa spp.). The disease develops faster where humidity and rainfall are high. Yield loss to black Sigatoka ranges from 33 to 50% because this leaf spot disease affects negatively both fruit number and weight.
(Picture shows red thrip damage not Sigatoka – but a dead leaf with no fruit does not suggest banana! PHH)


When students answer back over surveyed and the wrong answers!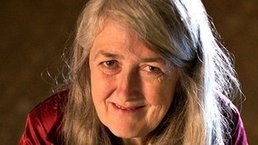 Students are given a constant stream of questionnaires to assess the standard of their courses and lecturers, but is that really the point?
"dissatisfaction and discomfort have their own, important, role to play in a good university education. We're aiming to push our students to think differently, to move out of their intellectual comfort zone, to read and discuss texts that are almost too hard for them to manage. It is, and it's meant to be, destabilizing.
At the same time, we're urging them never to be satisfied with the arguments they are presented with … "


Top degree subjects for graduate starting salaries. Plant sciences third. via SPS – Which? University




Want to study a degree course with a top graduate salary? Find out which subjects were best for starting salaries last year and the types of jobs that grads go into.
3. Botany (plant sciences): £28,591
Only a handful of students take this subject, but their expertise is in high demand from employers in a number of areas including crop engineering and biofuel research. A substantial number of plant science grads pursue careers in industrial and academic research, and so go on to further study six months after graduation.


Salvia Chewing Gum: a Formula For Enhancing Psycho-spirituality


Salvia, as its name suggests (Latin salvere, to feel well and healthy) has for millenia been used as a herb. Now the use in chewing gum as been patented!
"The present invention relates to a chewing gum formulation that serves as a means for awakening human consciousness and mindfulness to the sensorial subtleties, which in turn strengthens sovereignty such that overall psycho-spirituality is enhanced. …"


No such pipe, or this pipe has been deleted
This data comes from pipes.yahoo.com but the Pipe does not exist or has been deleted.

No such pipe, or this pipe has been deleted
This data comes from pipes.yahoo.com but the Pipe does not exist or has been deleted.

The big picture | Harvesting the Sun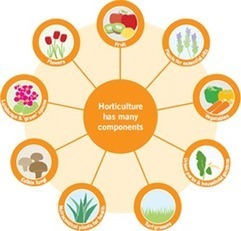 Horticulturalists provide food to feed the world, beautify our
neighbourhoods, decorate our gardens and give ambience
and wellbeing by combining the energy of the sun with soil,
seeds, water, and ingenuity. Their enterprises range in
size from the subsistence micro gardens of villages to
huge commercial enterprises with large holdings
of greenhouse and field crops and extensive orchards. Horticulture is also parks, public gardens and reserves,
sports fields and golf courses, trees, vegetables
and flowers in urban and peri-urban communities, home gardens for food and beauty. Such facilities have aesthetic, sociological and psychological benefits for human kind.


How to sow your own exotic meadow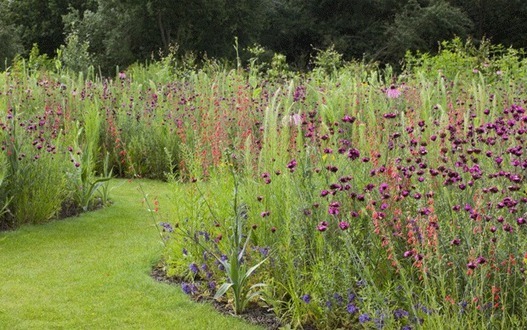 Garden designer Tom Stuart-Smith has used his expertise to create an exotic, smaller-scale version of the Olympic wildflower meadows. Sarah Raven reports
. It went down magnificently.
This style of "gardening" makes complete sense on an urban landscape scale. Gone are the days when local councils had the money to create expansive gardens with bought-in plants. It is much cheaper to grow from seed, and better still if areas can be direct-sown. Also gone are the public funds to keep up labour-intensive shrub and herbaceous beds, typical of our older parks, and the willingness to use gallons of water to keep them alive. That's why native wildflower "meadows" and prairie gardens using exotic species are the way forward for urban landscapes


Botany Sci Fi? Short stories as tools for teaching

I particuarly enjoyed the short story at the end of this week's Nature, called "Without", by Fran Wilde (http://www.nature.com/nature/journal/v489/n7416/full/489466a.html). I found another story she'd written, "Everybody loves a hero" (http://dailysciencefiction.com/science-fiction/superhero/fran-wilde/everyone-loves-a-hero), and also discovered the site "Daily Science Fiction".
With just a little exploring, I found two stories that could be effective ways to start discussions in a biology course.
"A concert of flowers" features a 'doctor of alien botany', and addresses questions of conservation and the value of species (http://dailysciencefiction.com/science-fiction/biotech/kate-o-connor/a-concert-of-flowers).
"Sweet as peaches" looks at a world that struggles to sustain the human population, so children grow up never knowing peaches (http://dailysciencefiction.com/science-fiction/biotech/shane-d-rhinewald/sweet-as-peaches).
The story in Nature, Without, is also in the 'collapsed ecosystem' genre, which I find particularly effective as teaching tools. Yes, it's sci fi, but how sure are we that it isn't where we're headed?
I should also share a link (but not necessarily an endorsement) to "Silent Running", the 1972 film set "in a future where all flora is extinct on Earth. An astronaut is given orders to destroy the last of Earth's plant life being kept in a greenhouse on board a spacecraft" (http://www.imdb.com/title/tt0067756/).


Friday film: Botany consultant on Avatar « « Weeding the GemsWeeding the Gems
Professor Jodie Holt, consultant botanist on Avatar, gives a lecture on the plants in Avatar and their real world inspiration.


Wild Plants Post: Solving the riddle of the Amazon's nitrogen cycle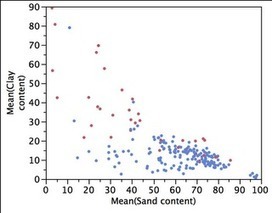 Does the Amazon have a unique Nitrogen cycle? Possibly, but if so what is causing that? There's lots of things that are unique about the Amazon basin, and Joseph Craine has been thinking about clays.